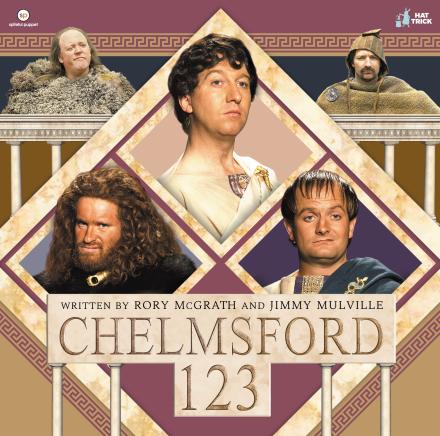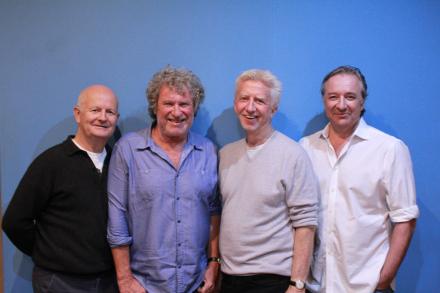 Classic comedy Chelmsford 123 is set to return.
Barnaby Eaton-Jones (The Goodies, Up Pompeii, I'm Sorry I'll Read That Again) commissioned this new update, as well as producing and directing. It sees a brilliant comedy series being given a new lease of life.
CHELMSFORD 123 was the first official Hat Trick International production, for Channel 4, and starred Jimmy Mulville and Rory McGrath (both writing this historical sitcom too), as well as being ably supported by the likes of Philip Pope, Neil Pearson, Geoffrey McGivern, Andy Hamilton, Geoffrey Whitehead, the late Howard Lew Lewis, and many others. 
It ran from 1988 to 1990, for two acclaimed television series, and was set in the 1st century - in Chelmsford 123 AD.
This new audio adaptation, again by Rory McGrath and Jimmy Mulville, will give fans of the original something new to laugh at, and first-time listeners a well-crafted historical comedy that comments on today's society (as all good comedy does).
All four of the main surviving cast have returned – in the form of Jimmy Mulville as Aulus Paulinus, Rory McGrath as Badvoc, Neil Pearson as Mungo, and Philip Pope as Grasientus. The late Howard Lew Lewis is brought to life by the vocal wizardry of Philip Pope, who perfectly captures his voice and his character in the ensemble.
This full-cast audio series has been recorded and is now in post-production. There will be more another Press Release to come, later this year. But please feel free to announce this.
Pictured from left to right (in modern picture), Philip Pope, Rory McGrath, Jimmy Mulville and Neil Pearson