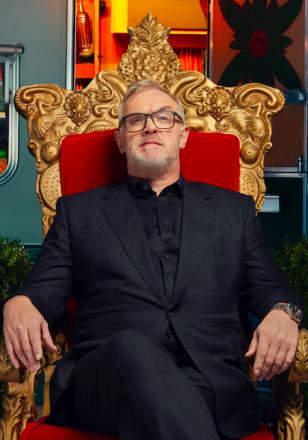 Following last Thursday night's c**k up when C4 aired the edited version of Taskmaster with the swearing bleeped out, the team has put together a compilation of those missing swears.
The incorrect first edition of the new series featured this season's contestants Alan Davies, Morgana Robinson, Victoria Coren Mitchell, Guz Khan and Desiree Burch.
Plus Taskmaster-in-chief Greg Davies and Alex Horne.
After the wrong version aired Davies tweeted: "So sorry the bleeped version of Taskmaster got accidentally played out tonight but I'm so delighted to see so many people livid about a lack of bad language. Normal service resumed next week. #XXXXup"
The Taskmaster account tweeted: "Here are the swears you missed last night. Normal service resumes next week #Taskmaster"
Watch those all-important missing Taskmaster swears here.
Picture: C4/Avalon