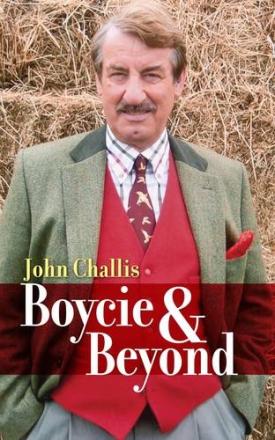 Actor John Challis, best known for playing Boycie in Only Fools and Horses, has died. He was 79.
It had recently been revealed that he had cancer.
His family tweeted a statement: ""It is with heavy hearts that we bring you such sad news. Our dear friend and yours, John Challis, has died peacefully in his sleep, after a long battle with cancer."
Stars who had worked with Challis were quick to pay tribute.
Sue Holderness, who played Marlene tweeted: "Marlene without Boycie-it's unthinkable. John Challis was my partner on screen and stage for 36 years and my beloved friend. R.I.P. darling John. I will miss you every day."
John Challis also received a tribute from rapper Ice T, who had had been friends with online: "I just heard John passed away.. He somehow became a Twitter friend.. I'm very sad. Although I never met him in person.. Internet friends can become close.. RIP"
Buy his book Boycie and Beyond here.