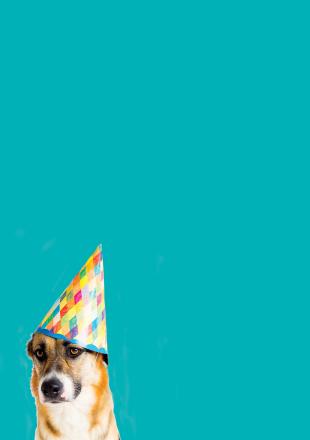 Michael Palin's 1994 West End play, The Weekend, is to be adapted into a comic opera with a jazz-inflected score by Highbury Opera Theatre this Autumn, featuring Scott Stroman's colourful music and Tamsin Collison's witty libretto. The creative team previously worked together on 2017's Fever Pitch: The Opera, a musical adaptation of Nick Hornby's autobiographical novel about his life-long relationship with Arsenal FC.
At the centre of this very British comedy sits Stephen Febble, misanthrope extraordinaire who wants, more than anything, to have a quiet weekend to himself at home. Instead, he gets a visit from his needy daughter, complete with boorish husband, frenetic child and a badly trained dog. With tempers already frayed and trips to the drinks cabinet becoming more frequent, Stephen gets the news he's most been dreading: it's their turn to host the village cocktail party. Will the grumbling retiree ever get the peace and quiet he's looking for? The Weekend draws on the long tradition of British family dramas onstage, delivering a sharp-eyed, Ayckbournian take on tense family dynamics and social expectations.
In an interview with the company the Monty Python star said: "I've had some strange suggestions for my work, but The Weekend as an opera… I thought Scott (Stroman, the composer) was pulling my leg!" but after hearing some of the songs and seeing some of the scenes he went on: "It really should have been written as an opera, right from the start. I never would've believed this, but it just it gives this quite intimate tale a terrific sort of drama, you know, no grandeur to it which really brings it to life."
 "There are moments when it takes off and you think 'My God was I responsible for this!' -  Wagner probably went through all this you know:  it was just a sketch, this sketch about the Nibelungen." He added.
Scott Stroman said, "Michael Palin has been a dream to work with. After seeing our previous work, he offered his full support, though he wasn't sure how his play would translate into music. After hearing the result, he said, 'Now I see why the play caught your imagination. it should have been an opera all along!".
Highbury Opera Theatre was established in 2011 to create dynamic and vibrant performances of contemporary opera and music theatre. Led by composer and conductor Scott Stroman, the company seamlessly blends professional and talented non-professionals. They maintain strong community focus and regularly partner with Union Chapel and North London schools. The Weekend is Highbury Opera Theatre's eighth production and the fourth new stage work from Scott Stroman, following Fever Pitch: The Opera, As You Like It and Fables.
Running Time: 75 mins (no interval) | Suitable for ages 12+ (mild adult content)
Company information
Music by Scott Stroman                         Libretto by Tamsin Collison
Directed by John Ramster                    Assistant music direction by Sarah Wilkinson 
Orchestra led by Lucy Waterhouse       Produced by Greg Klerkx
Cast
Adrian Thompson
Kathy Taylor-Jones
Joanna Harries
Rob Gildon
Cleveland Watkiss
Rachel Maby
Listings information
25 – 27 September 2021
Bloomsbury Theatre, 15 Gordon Street, London, WC1H 0AH
25 & Sep 7:30pm
26 Sep 4:00pm and 7:30pm
£20 – £14.50 (concs) | thebloomsbury.com | 020 3108 1000
Supported by Arts Council England