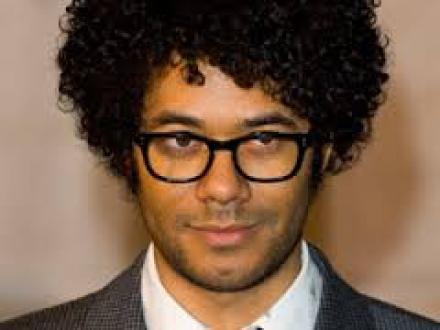 Comedian and film director Richard Ayoade will be one of the highlights of the forthcoming Art & Humanities Festival at King's College London, which runs for 15 – 24 October. The theme of the festival this year is "Underground"
Ayoade will be taking part in a panel discussion on October 20 about his critically-acclaimed film The Double, based on the novel by Fyodor Dostoevsky. He will be joined by former Archbishop of Canterbury and celebrated writer on Dostoevsky, Dr Rowan Williams and King's academics Catherine Wheatley and Max Saunders. The films The Double and Crime & Punishment will be screened on the two previous evenings and will form the basis of the discussion.
Robert Newman will also be appearing. He will be performing his latest show A New Theory of Evolution on October 22, looking at altruistic vampire bats, laidback rats, the polar jet stream and Richard Dawkins wrestling naked with his postman.
The eclectic festival also includes talks on DJing, sheltering during the blitz and a chance to take a guided tour of London's disused Aldwych Tube station.
Most events are free but will be ticketed. For further details and to book go to www.kcl.ac.uk/ahfest