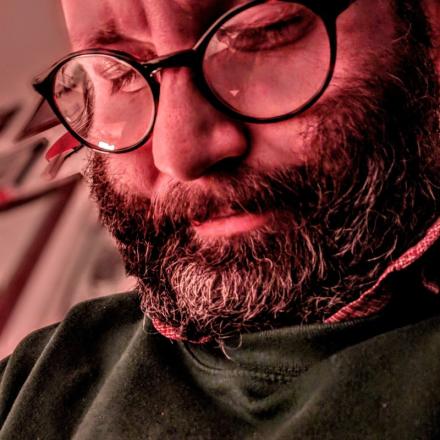 Daniel Kitson is to release a show exclusively on LP, CD and audio cassette. It will not be available to download and it will only be available to buy for a limited period.
He revealed more details on his latest newsletter. 
"The show is called Shenanigan, I've been working on it on and off for a couple of years and whilst I think its top notch, it's actually something I slightly struggle to describe. I did work in progress shows of it two years ago (a few nights at the Trades Club in Hebden Bridge and a few weeks at The Roundabout in Edinburgh) and over the course of those, it developed into a really really good story about two people with a satisfying mystery at the middle of it and I really liked it. I had plans to turn it into some vaguely experimental play, but then the kerfuffle happened and that plan fell away.
Then, in June of this year, i did two weeks of work in progress on the show as an Audio Only Online Storytelling Experiment™ during which time, I tweaked it and changed it, I realised it was a story about telling stories and I was frankly, delighted by how well it worked as an audio thing. So now I'm going to work on finishing it over the rest of August and most of September, then I'll record it three times, once for the LPs, once for the CDs, and once for the Casette Tapes. The finished version will never be performed live and there are no plans to make it available as a download which means this show will only exist on/in these objects."
Prices for Shenanigan are £30 for Double Vinyl, £17 for CD and £12 for cassette. There's no limited number available, the number of each item that gets made will be dictated by the number of orders placed. The shop is open until midnight, September 30th 2021.
Pre-order here: SHOP