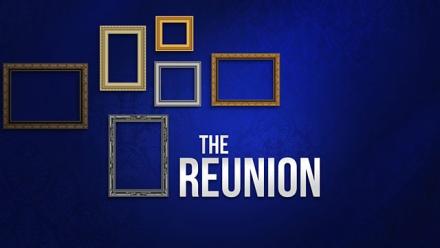 Want to feel old? Listen to this week's The Reunion, which brought together (most of) the key members of The Day Today, which was first broadcast by the BBC...27 years ago.
And, of course, as the programme reminded us, the original Radio 4 iteration, On The Hour went out even earlier. And that, of course, gave the world Alan Partridge, still going strong today.
This illuminating programme featured, among others, Armando Iannucci, David Schneider, Steve Coogan and Doon Mackichan. It went right back to the show's origins, which highlighted how the programme brought together two different strands of comedian. Oxford chums Schneider and Iannucci first met in the Bodleian Library, whereas Coogan and Mackichan met at a Smiths gig in Manchester, or so they quipped.
The show's team had its roots in mainstream satire warhorse Weekending, where BBC producer Iannucci brought in whippersnappers Stewart Lee and Richard Herring who made a point of mischievously writing non-topical gags which would later become a stylistic staple of On The Hour, which Iannucci and Chris Morris co-created as a kind of anti-Weekending.
On The Hour led to The Day Today, which brilliantly skewered traditional news tropes. Who cannot love Patrick Marber as hapless Peter O'Hanraha-hanrahan? There was a particular joy in hearing presenter Kirsty Wark discussing the way they sent up her profession. Most famously Steve Coogan inhaled helium when he played a member of Sinn Fein whose voice was not permitted to be heard on the news. Coogan was so devoted to his task he really did inhale helium and a nurse had to be on stand-by.
There was, amazingly, only one series of The Day Today – just six episodes – but it led to Brass Eye and also Doon Mackichan being part of the Smack The Pony team. It's a shame then that the elusive Chris Morris doesn't contribute to the doc, though there is a very funny sound clip of him accepting an award. While Morris remains an enigma, the contributors here do the show proud – a retrospective that makes you want to rush back and watch the programme it's all about.
Listen to The Reunion – The Day Today here.
Watch Steve Coogan on The Day Today below