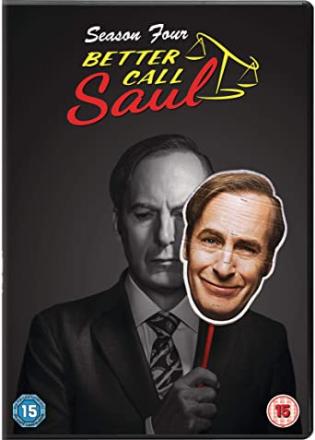 Actor Bob Odenkirk has been taken to hospital during the filming of the latest series of hit show Better Call Saul.
Update - a new statement from his representatives: "We can confirm Bob is in a stable condition after a heart-related incident. He and his family would like to express gratitude for the incredible doctors and nurses looking after him, as well as his cast, crew and producers, who have stayed by his side. The Odenkirks would also like to thank everyone for the outpouring of well wishes and ask for their privacy at this time as Bob works on his recovery." 
Reports say that he was taken from the New Mexico location to a hospital. 
Odenkirk, who is 58, is best known for his role in the Breaking Bad spin-off Better Call Saul – the sixth series was being filmed – but he recently branched out into more serious drama with the action film Nobody. He has also appeared in Little Women, Nebraska and The Post.
Odenkirk is known to comedy fans for his work on shows including Saturday Night Live and The Ben Stiller Show.
In Better Call Saul, set before Breaking Bad, Odenkirk plays a dodgy lawyer.This sixth season is said to be the final season.
As a comedian he has worked on countless classic shows from Seinfeld and The Larry Sanders Show to Mr Show with David Cross, The American Office, Tom Goes To The Mayor, The Birthday Boys, I Think You Should Leave with Tim Robinson and Tim and Eric, Awesome Show, Great Job.
There has been an outpouring of love for Odenkirk from people he has worked with. Breaking Bad star Bryan Cranston wrote on Instagram: "Today I woke up to news that has made me anxious all morning. My friend, Bob Odenkirk collapsed last night on the set of Better Call Saul. He is in the hospital in Albuquerque and receiving the medical attention he needs but his condition is not known to the public as yet. Please take a moment in your day today to think about him and send positive thoughts and prayers his way, thank you."
David Cross tweeted: "I will share what I know when I can but Bob is one of the strongest people I know both physically and spiritually. He WILL get through this."
Writer Carter Bays tweeted: "Imagine writing comedy for a guy who's better at writing comedy than you will ever be, and then meeting him and he's gracious and humble and game for anything, and you realize those things actually go hand in hand. Everyone should work with Bob Odenkirk just once."
Buy Better Call Saul on DVD here.