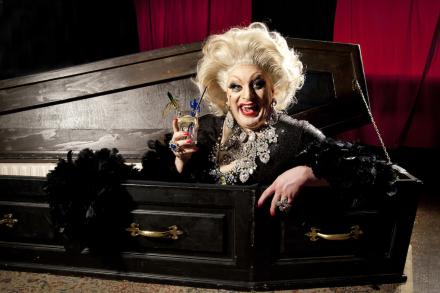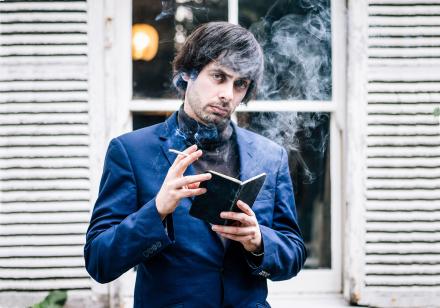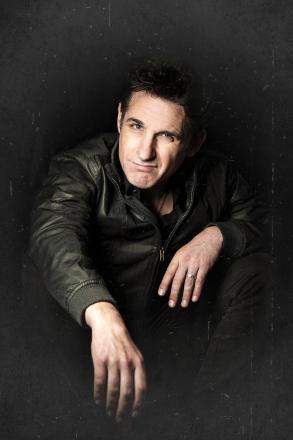 UNDERBELLY AT THE EDINBURGH FRINGE 
Tickets: www.underbellyedinburgh.co.uk.
Tickets purchased online are subject to a £1 booking fee.
CABARET AND VARIETY 
Magical Bones: Live & Direct
Genre: Cabaret and Variety
Time: 8.30pm (Tues 10th – Wedn 11th), 3pm (Thurs 12th – Sun 15th)
Venue: Underbelly at George Square
Dates: 10th – 15th August
Ticket Prices: Tuesday – Thursday: £15.50 (£14.50), Friday – Sunday: £16.00 (£15.00)
QUEENZ - The Show With BALLS!
Genre: Cabaret and Variety 
Time: 10.30pm (Fri 13th), 5pm (Sun 15th), 8.30pm (Mon 16th – Fri 20th) 
Venue: Underbelly at George Square
Dates: 13th August, 15th – 20th August
Ticket Prices: £15.50 (£14.50)
Tom Brace: Eat, Sleep, AMAZE, Repeat
Genre: Cabaret and Variety
Time: 5pm
Venue: Underbelly at George Square
Dates: 9th – 14th August
Ticket Prices: £12.00 (£11.00)
CHILDREN'S SHOWS
Dreamgun: Film Reads Kids
Genre: Children's Shows
Time: 3pm
Venue: Underbelly at George Square
Dates: 28th & 29th August
Ticket Prices: £11.00 (£10.00)
COMEDY
Dreamgun: Film Reads
Genre: Comedy
Time: 5pm (Thursday), 6.45pm (Friday – Sunday)
Venue: Underbelly at George Square
Dates: 26th – 29th August
Ticket Prices: £12.50 (£11.00)
Edinburgh Comedy Allstars
Genre: Comedy
Time: 10.30pm
Venue: Underbelly at George Square
Dates: 7th, 14th, 21st & 28th August
Ticket Prices: £15.00 (£14.00)
Marcel Lucont: Le Temps Perdu - The Lockdown Verses
Genre: Comedy
Time: 6.45pm
Venue: Underbelly at George Square
Dates: 25th August
Ticket Prices: £14.00 (£13.00)
Margaret Thatcher Queen of Soho
Genre: Comedy
Time: 8.30pm
Venue: Underbelly at George Square
Dates: 12th – 15th August
Ticket Prices: £17.00 (£16.00)
Mother: Colleagues
Genre: Comedy
Time: 5pm
Venue: Underbelly at George Square
Dates: 21st & 22nd August
Ticket Prices: £12.00 (£11.00)
Myra Dubois – Dead Funny
Genre: Comedy
Time: 6.45pm
Venue: Underbelly at George Square
Dates: 9th – 15th August
Ticket Prices: £15.00 (£14.00)
The New Scummy Mummies Show
Genre: Comedy
Time: 8.30pm
Venue: Underbelly at George Square
Dates: 6th – 9th August
Ticket Prices: £15.50 (£14.50)
Tom Stade: You Ain't Seen Nothing Yet
Genre: Comedy
Time: 6.45pm
Venue: Underbelly at George Square
Dates: 24th & 26th August
Ticket Prices: £14.00 (£13.00)
MUSIC
The Magnets- 80s Rewind
Genre: Music
Time: 6.45pm (Mon 16th – Thurs 20th), 2pm (Sat 21st – Sun 22nd), 8.30pm (Sat 21st – Sun 22nd, Tues 24th – Sun 29th)
Venue: Underbelly at George Square
Dates: 16th – 29th August (no show Monday 23rd August)
Ticket Prices: Monday – Thursday: £15.50 (£14.50), Friday – Sunday: £17.50 (£16.50)
Pages