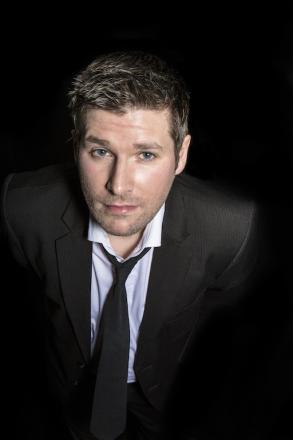 Comedian Mark Nelson is to host the BBC's 2021 Edinburgh Fringe Festival coverage with the three-part series "Edinburgh Unlocked", on BBC Scotland on 19, 26 & 30th August.
From behind his desk at Edinburgh Unlocked HQ in the heart of the capital Mark will be on a mission to find the best festival action and online offerings that are beaming in virtually from around the world.
Says Mark: "Join me from the comfort of your own home as I, along with a team of well-known Scottish personalities, go in search of magic moments from the city that once again, during August, will never sleep. I'll be bringing you a guide to the funniest shows, the most dazzling performances, the new venues, and the brilliant actors, comedians, street performers and local characters who are gracing the streets of the iconic arts festival this year."
Nelson will also be appearing in person at the Fringe in 2021, with a run of shows at the Edinburgh Corn Exchange. Nelson has hailed as the best comedy club headliner in the country and is as renowned for his brilliantly dark material, as he his as the host of BBC's smash-hit 'The Good, The Bad & The Unexpected', regularly the top rating radio panel show in the UK, and from the online smash-hit 'Saturday Live at the Stand' comedy series that ran for 26 episodes during the pandemic lockdown, as well as his viral creation "News at 3" (with over 210 million views!). 
Mark Nelson: Don't Call It A Comeback, Edinburgh Corn Exchange dates below:
THU 5, THU 12, FRI 13 & SAT 28 AUGUST 2021 – 8:30pm – ALL SOLD OUT
EXTRA DATES ADDED DUE TO DEMAND: SUN 8, THU 19, SUN 22 AUG 0- 8.30pm PLUS Sat 14 Aug 4.30pm matinee.