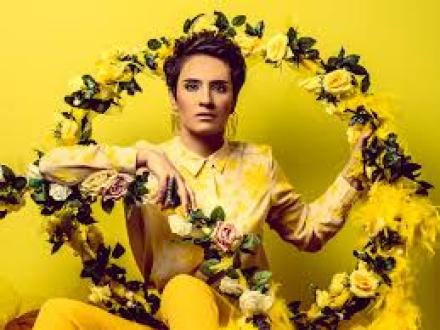 Channel 4 has commissioned a new slate of short form digital originals across the genre spectrum. Among the commisions will be 12 brand new short form comedies delivering a comic take on themes such as nostalgia, pop culture, work, sport, socialising and more that aim to offer a smart-but-silly view on being alive in 2021.
They feature a huge array of UK comedy writing and performing talent, including names like Jack Barry, Felicity Ward, Mark Silcox, Sapphire McIntosh, Natasha Brown, Joe Sutherland, Nick Helm, Leila Navabi, Amy Gledhill, Jen Brister, Sunil Patel, David Mills, Jen Ives, Jordan Grey, Jason Forbes, and many more.
The talented comedy writers tackle everything from female pilots navigating sexism, to secret agents on a budget and the pitfalls of investing in gunge, the slimy substance ever-present on 90's TV.
This new slate, which is commissioned by the newly cemented digital commissioning team who are based across Leeds, Glasgow and London and include Digital Commissioners, Navi Lamba and Laura Marks, and Digital Commissioning Execs, Thomas Pullen, Joe Churchill and Evie Buckley, delivers on the broadcasters' Future4 strategy vision to represent unheard voices, challenge with purpose and reinvent entertainment.
The team report into the new Head of Digital Commissioning, Sacha Khari, who in turn reports into Head of Youth and Digital, Karl Warner.
Karl Warner said: "The digital commissioning team, working closely with 4Studio have already produced some brilliantly popular digital originals that our young audiences have been watching in their millions. With this fresh slate of content we continue to build on our ambitious digital strategy as part of Future4, with new talent and voices, stories of the unexpected and the trialling of a whole range of new entertainment formats, that we hope audiences will love."
Watch Jack Barry's Gunge Sketch Below
Watch Jen Ives below
Watch Jack Barry's Rushed to Hospital with FOMO sketch
Jen Brister picture: Idil Sukan