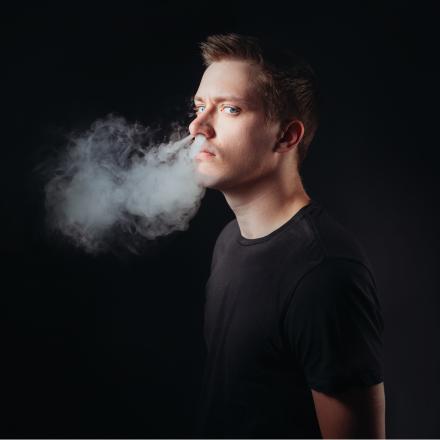 Daniel Sloss has sold more tickets than any other comedian worldwide in the first half of 2021.
In a chart published by Pollstar featuring the top 100 tours of the first six months Sloss is the highest placed comedian, coming in at fifth overall. Above him are SIX60, Drive-In Theater Tour Series, Hits Deep Tour/Toby Mac and Cody Johnson.
In the period in question the Edinburgh-based comedian sold 40,460 tickets, grossing $1,527,237. This was due to the 32 dates of his new show HUBRIS that he performed in Australia and New Zealand. Many of the other acts who did well are either Australia-based or toured Australia in 2021.
The next highest-ranking UK-based stand-up on the list was Bill Bailey, who ranked 12th with 26,480 tickets sold and a gross of $1,721,329.
Sloss is one of the comedians whose already-announced Edinburgh Fringe shows at the Corn Exchange have been included on a press release sent out by the Fringe Office today. Tickets for shows featuring Daniel Sloss (August 5 - 15), Craig Hill (August 5 - 8) and Mark Nelson (Thursday 5th, Thursday 12th, Friday 13th, and Saturday 28th) can be pruchased here.
The Corn Exchange has all the requisite Covid protocols in place and it is hoped that after August 9 – when the current plan is for restrictions including social distancing to be lifted – the capacity will increase to 1000. The venue is set up so that gigs can still take place even if the roadmap changes.
Promoter of the Sloss/Hill/Nelson shows Marlene Zwickler says: "It feels nothing less than bloody fantastic to have this level of assurance that these shows can happen. The Edinburgh Corn Exchange is a gorgeous heritage venue with great facilities and super easy to attend by public transport with multiple bus links (15-20 mins from city centre and a train station a few hundred metres away.)  Daniel, Craig and Mark are excited to have the opportunity to perform their latest shows in the way stand-up comedy is best - live on stage in a comfortable and safe environment with great in person audiences - and we are thrilled to be able to do all of this at the 2021 Edinburgh Fringe." 
Daniel Sloss picture: Troy Edige