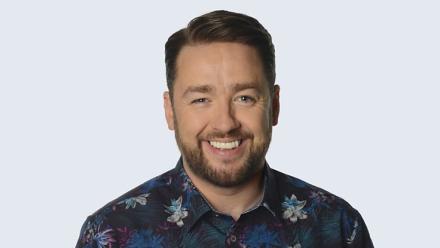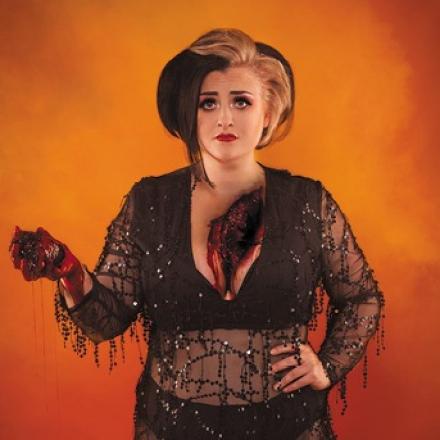 Just the Tonic was one of the first comedy venues to offer COVID safe comedy in summer/autumn 2020. Learning from an event as part of DCMS trial shows, they went on to produce a large number of safe socially distanced, sell out shows featuring the likes of Jimmy Carr, Jason Manford, Rich Hall and may others.   
Darrell Martin, owner of the comedy chain, says: "Our future events are presently being ticketed as if the events were to be socially distanced. This means that even if the hoped for lifting of restrictions on June 21st doesn't happen, these gigs can still go ahead. We understand that there might be some apprehension about buying tickets but your money is safe with our events. All ticket money is held by our ticketing agency Seetickets, so even if any events are postponed or cancelled, you can be assured that your hard earned pennies are safe with a reputable agency and not in the pockets of promoters.
So, you would get your money back or the tickets could be transferred to another show at a later date. We have great experience at running safe socially distanced events. We have some great comedians lined up that make each night more than just a night at a comedy gig. Each gig is an event as we have booked a host of household names to encourage you to put down your TV remote, book some tickets and actually go out… like we all used to, remember, in the old days. Don't be doom and gloom, switch off the zoom and come to a Just the Tonic Comedy Club room. Boom Boom!"  
Just the Tonic was launched in Nottingham over 25 years ago and has played host to countless up-and-coming comics as well as the most established TV names. It is now one of the most respected live comedy brands across the UK with venues in Leicester, Birmingham, Nottingham, Reading and Watford.  It also runs shows at leading festivals including the Leicester Comedy Festival and the Edinburgh Festival. Past and recent performers include the likes of Ricky Gervais, Al Murray, Bill Bailey, Stewart Lee, Simon Pegg, Noel Fielding, Dylan Moran, Ross Noble, Daniel Kitson and Johnny Vegas.  
JUST THE TONIC SHOWS:  
June 2021  
25th      BIRMINGHAM – THE FORUM                                                               £20  
Reginald D Hunter, Ed Byrne, Good Kids, Kiri Pritchard- McLean  
25th      LEAMINGTON SPA – THE ASSEMBLY                                                £20  
            Jason Manford, Steve Shanyaski, TBC, MC Hayley Ellis  
25th      NOTTINGHAM – METRONOME – SOLD OUT                                       £18  
            Ed Byrne, Adam Bloom, Simon Wozniak, TBC  
26th      BIRMINGHAM – ROSIES                                                                      £15  
            Steve Shanyaski, Simon Wozniak, Allyson June Smith, MC Rich Wilson  
26th      NOTTINGHAM – METRONOME – SOLD OUT                                       £18  
            Reginald D Hunter, Glenn Wool, Leo Kearse, MC Hayley Ellis  
26th      READING – JUST THE TONIC                                                             £15  
            Steve Royale, Helen Bauer, Quincy, MC Laura Lexx  
July 2021  
3rd        BIRMINGHAM – ROSIES                                                                      £15  
            Emmanuel Sonubi, Simon Lomas, Daisy Earl, MC Roger Monkhouse  
3rd        COVENTRY – HMV                                                                               £18  
            Ed Byrne, Nabil Abdulrashid, Tom Stade, MC Lou Conran  
3rd        LEAMINGTON SPA – THE ASSEMBLY                                                £15  
            Tom Stade, TBC, Dan Nightingale, MC Laura Lexx  
3rd        READING – JUST THE TONIC                                                             £18  
            Reginald D Hunter, Joanne McNally, Leo Kearse, MC James Alderson  
3rd        WOLVERHAMPTON – BILSTON TOWN HALL                                      £20  
            Jason Manford, Marlon Davis, Steve Shanyaski, MC Rich Wilson  
8th        LEAMINGTON SPA – THE ASSEMBLY                                                £15  
            Ed Byrne, Adam Bloom, Emmanuel Sonubi, MC Morgan Rees  
10th      BIRMINGHAM – THE FORUM                                                               £20  
            Jason Manford, Adam Bloom, Micky P Kerr, MC Jo Enright  
10th      BIRMINGHAM – ROSIES                                                                      £15  
            Micky P Kerr, Josh Pugh, Jarlath Regan, MC Pete Otway  
10th      COVENTRY – HMV                                                                               £18  
            Milton Jones, Naomi Cooper, Scott Bennett, MC Tom Toal  
10th      NOTTINGHAM – METRONOME                                                            £15  
            Working From Home LIVE SPECIAL  
            Scott Bennett, Chris Turner, Tom Binns, Darrell Martin and more  
10th      READING – JUST THE TONIC                                                             £15  
            Larry Dean, Tez Ilyas, Andrew Ryan, MC Robin Morgan  
15th      NOTTINGHAM – METRONOME – SOLD OUT                                       £20  
            Jason Manford, Good Kids, Paul McCaffrey, TBC  
16th      LECIESTER – Y THEATRE                                                                   £19  
            Milton Jones, Daisy Earl, Paul Sinha, MC Thomas Green  
17th      BIRMINGHAM – ROSIES                                                                      £15  
            Glenn Wool, Mo Omar, Jenny Collier, MC Diane Spencer  
17th      LEAMINGTON SPA – THE ASSEMBLY                                                £18  
            Milton Jones, TBC, TBC, TBC  
17th      NOTTINGHAM – METRONOME – SOLD OUT                                       £15  
            Larry Dean, Micky P Kerr, Jalarth Regan, MC Roger Monkhouse  
17th      READING – JUST THE TONIC                                                             £15  
            Adam Bloom, Tom Houghton, Nabil Abdulrashid, MC Tom Toal  
24th      BIRMINGHAM – ROSIES                                                                      £15  
            Christian Reilly, Helen Bauer, Gareth Millerick, MC Freddy Quinne  
24th      BIRMINGHAM – THE FORUM (EARLY SHOW)                                     £26  
            Jimmy Carr; Terribly Funny (Tour show)  
24th      CARDIFF – THE TRAMSHED                                                               £20  
            Ed Byrne, Glenn Wool, Robin Morgan, MC Jarred Christmas  
24th      BIRMINGHAM – THE FORUM (LATE SHOW)                                       £26  
            Jimmy Carr; Terribly Funny (Tour show)  
24th      READING – JUST THE TONIC                                                             £15  
            Ignacio Lopes, Kelly Conway, Julian Deane, MC Darius Davies  
25th      COVENTRY – HMV (EARLY SHOW)                                                     £26  
            Jimmy Carr; Terribly Funny (Tour show)  
25th      COVENTRY – HMV (LATE SHOW)                                                       £26  
            Jimmy Carr; Terribly Funny (Tour show)  
31st       BIRMINGHAM – ROSIES                                                                      £15  
            Adam Bloom, Good Kids, Stefano Paolini, MC Leo Kearse  
31st       NOTTINGHAM – METRONOME – SOLD OUT                                       £15  
            TBC, Tez Ilyas, Jack Gleadow, MC Darius Davies  
31st       READING – JUST THE TONIC                                                             £20  
            Ed Byrne, Christian Reilly, Babatunde Alasha, MC Andrew Bird  
August  
7th        BIRMINGHAM – ROSIES                                                                      £15  
            Marlon Davis, Josh Jones, TBC, MC Matt Richardson  
7th        NOTTINGHAM – METRONOME – SOLD OUT                                       £15  
            Troy Hawke, Allison Spittle, Andrew Bird, MC Dave Longley  
7th        READING – JUST THE TONIC                                                             £15  
            Eddy Brimson, Naomi Cooper, Kae Kurd, MC Andrew Robinson  
7th        WOLVERHAMPTON – BILSTON TOWN HALL                                      £20  
            Ed Byrne, Adam Bloom, Micky P Kerr, MC Lou Conran  
13th      WOLVERHAMPTON- BILSTON TOWN HALL                                       £22.50  
            Milton Jones, Robin Morgan, Laura Lexx, MC Scott Bennett  
14th      BIRMINGHAM – ROSIES                                                                      £15  
            Jonny Awsum, Matt Bragg, Quincy, MC Thomas Green  
14th      NOTTINGHAM – METRONOME – SOLD OUT                                       £20  
            Milton Jones, Josh Pugh, TBC, MC Robin Morgan  
14th      READING – JUST THE TONIC                                                             £15  
            Glenn Wool, Jake Lambert, Jimmy Mcghie, MC Nick Page  
September  
18th      BIRMINGHAM – ROSIES                                                                      £18  
            Nabil Abdulrashid: Nabil (Nobody Actually Believed I'd last) (Tour Show)  
Tickets can be found at individual box offices or via www.justthetonic.com