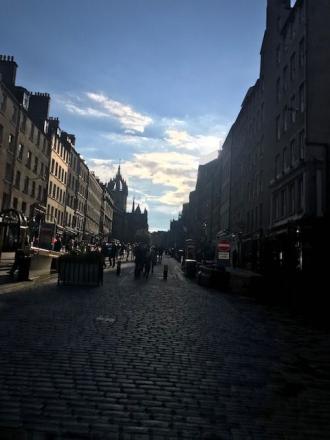 It is hoped that Covid restrictions will end in Scotland on August 9.
Nicola Sturgeon has confirmed that the plan is to move the whole of Scotland to Level 0 on July 19, the same day restrictions are due to be lifted in England, ending social distancing outside and reducing it to one metre indoors.
Then on August 9 – dubbed "Freedom Day" – the above restrictions will end and the only thing remaining will be the requirement for mask-wearing.
While this makes things tight it does give a firmer roadmap in terms of this year's Edinburgh Festival Fringe, which is due to run from August 6 - 30. Numerous shows have already been announced and tickets sold and the Fringe Society has previously announced that tickets for further shows will go on sale on July 1.
This decision from the Scottish Parliament is based on the success of the vaccination programme. There has been a recent surge in cases – The 2,167 cases recorded in Scotland in the past 24 hours is the highest daily number since January 8 – but hospitalisations have not increased as significantly, suggesting that the vaccinations have started to prevent Covid cases from needing hospital treatmentas often.
The full picture of what the Edinburgh Festival Fringe will look like is still not clear though. It may well still be substantially smaller than in recent years. Stand-ups would normally be doing work-in-progress shows by now for new shows, so it may be that many of the shows that take place will not have had many previews. Or in some cases they will be established touring shows – Daniel Sloss is taking his latest show HUBRIS to Scotland in August.
Picture: © Dessau