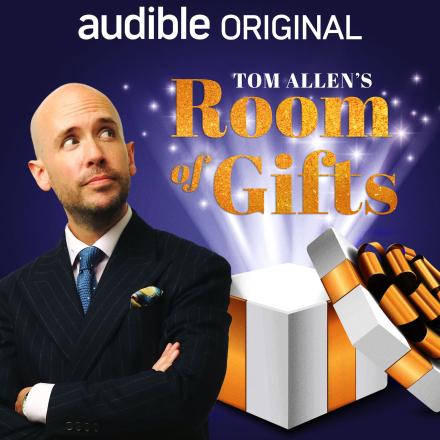 Tom Allen fronts a new podcast, Room of Gifts, which is released today by Audible.
In this six-part series, Tom Allen (Bake Off The Professionals, Quizzness) invites some of the UK's top comedic talent, including Katherine Ryan, Kat Sadler, Nish Kumar and James Acaster, to bring along their most unwanted gift, and share the funny and revealing stories behind them.
Be it a tasteless and ill-fitting jacket from in-laws, a broken kitchen appliance from a sibling, or a genuinely weird bit of oversized wall art from a particularly odd ex... all unwanted gifts are welcome here.
In each episode three guests compete to provide the best (or worst) stories attached to their unwanted gift. The winner gets to enter the fabled and mysterious Room of Gifts, to take a chance and swap their present for something new...
Listen to Tom Allen's Room of Gifts here.