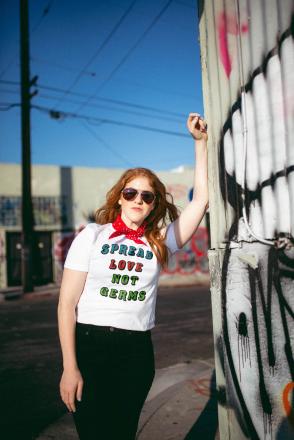 Just For Laughs has launched of an all-new original clothing line, HAHAHA Shop, the official shop of Just For Laughs, showcasing a robust assortment of exclusive JFL items. 
The inspiration behind launching a comedic clothing line came after a grueling year of longing for comfy yet stylized loungewear that's suitable to wear both at home, and when you go out. The ingenuity to combine comedy and loungewear originated this new line. JFL, always looking for new ways to connect with their global audiences, created this line with the ideal comedy fan in mind; a casual yet distinctive and stylized collection of apparel, with an infamous JFL comedic flare. 
"The HAHAHA Shop is just another step in Just For Laughs' vision in creating a wider space that really encompasses everything in comedy", shares C.M.O., Anne Belliveau. "We can't wait to see fans and friends sporting our apparel this summer".
To ensure top quality design and experience, Just For Laughs partnered with Craftwork Design, L.A.-based apparel design company offering 360-degree ecommerce services, with high profile digital retail success stories as Pabst Blue Ribbon, Easyriders, John Wayne and Death & Co, among others.