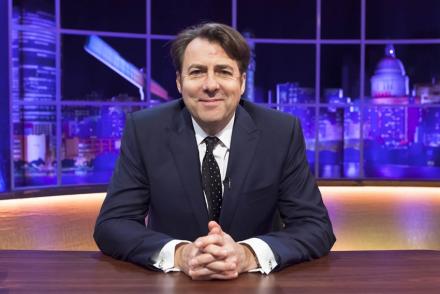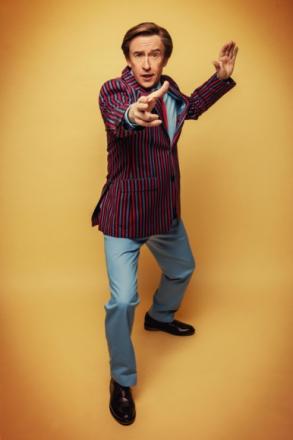 For the final show of the current series, Jonathan is joined by the irrepressible Jeremy Clarkson, BGT judge Alesha Dixon, Alan Partridge himself Steve Coogan, Hollywood stars Dame Emma Thompson and Emma Stone, plus Niall Horan and Anne-Marie, who will be chatting and performing together in the studio.
Coogan is currently riding high on BBC with This Time With Alan Partridge. Later this year he will play a straight role in ITV drama Stephen, the three-part sequel to the groundbreaking single drama, The Murder of Stephen Lawrence.
Stephen will be directed by Alrick Riley (The Cops, NCIS and Hustle) and produced by Madonna Baptiste (The Stranger, Black Mirror, Silent Witness).  The sequel is written by Frank Cottrell Boyce (Hilary and Jackie, Millions, 24-Hour Party People) and Joe Cottrell Boyce (Treasure).
Golden Globe nominated actor Coogan (Stan & Ollie, Philomena) takes the role of DCI Clive Driscoll who led the investigation into the murder of the Lawrences' beloved son, Stephen. 
Next year Coogan will be touring the UK as Alan Partridge. Over a multi-decade broadcasting career, this wonderful and surprisingly well-read man has brought delight to millions. And now, in a country riven with discord and disease, Alan is touring the country with a message of hope.
STRATAGEM WITH ALAN PARTRIDGE threatens to inform, educate and entertain in approximately equal measure.
Wearing a head-mic favoured by TED talkers, market hawkers, TV evangelists, backing singers and carnival barkers, Alan combines all these roles and more. It's a manifesto for the way we can move forward, a roadmap to a better tomorrow, an ABC for the way to be.
Devised, written, choreographed, performed, and funded by Alan Partridge, Stratagem sees Alan not just treading the boards but pounding them, atop stages graced by such luminaries as Michael Ball, Jack Whitehall and Welsh rockers the Stereophonics. Buy tickets here. 
The Jonathan Ross Show, 9.30pm, Saturday, May 29, ITV1
Picture of Steve Coogan as Alan Partridge by Trevor Leighton.