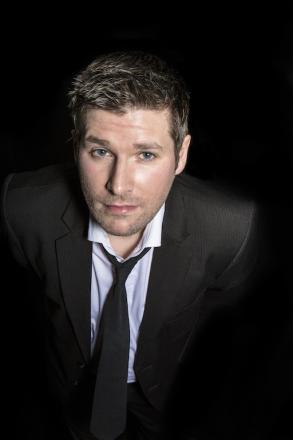 Daniel Sloss has sold out one of his four Edinburgh Fringe shows – Saturday 7 August at the Corn Exchange. And Mark Nelson has sold out one of his shows at the same venue on 5 August. Sales for the other shows already announced at the venue are not far behind.
Comedy shows at the venue featuring Sloss, Nelson, Craig Hill and Henning Wehn were announced last week and more were added this week and went on sale today. A full list of upcoming gigs at the Corn Exchange is below. 
The success of the venue suggests growing confidence in the return of live comedy to the Scottish capital in August. It is hoped that more venues will soon start announcing shows. Matt Forde has also announced that he will be performing at the Edinburgh Festival Fringe but has not publicly revealed the venue yet.
Daniel Sloss has also today announced dates for his HUBRIS TOUR in Germany from January 15 to January 25. Tickets go on sale on June 4. He has also added a further London date at the Eventim Apollo on December 16. Details for all of his shows here.

EDINBURGH FESTIVAL FRINGE – CORN EXCHANGE 2021 DATES:
BUY TICKETS HERE.
5 August Henning Wehn/ Craig Hill / Daniel Sloss / Mark Nelson
6 August Henning Wehn/ Craig Hill / Daniel Sloss
7 August Henning When / Craig Hill / Daniel Sloss
8 August Henning When / Craig Hill / Daniel Sloss
12 August Mark Nelson
15 August All Killa No Filla / Kiri Pritchard-Mclean
18 August Jason Byrne
19 August Jason Byrne
20 August Jason Byrne
21 August Jason Byrne
27 August Andrew Maxwell
Daniel Sloss picture: Troy Edige
Mark Nelson picture: Trudy Stade