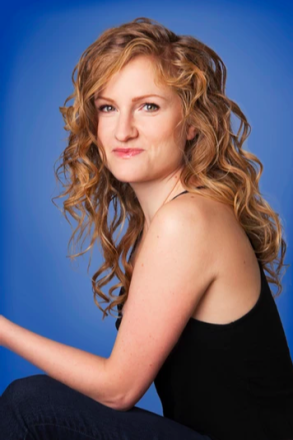 Watch the new clip from comedian Tamar Broadbent below.
As the title suggests, it's about those people that we've all met – particularly in the last year – and who drive us all mad.
Tamar is a writer, improviser, comedian, actor and singer-songwriter, She has written five solo comedy shows. Get Ugly was nominated for Best Comedy at Fringeworld and  Best Life transferred to the SoHo Playhouse in New York. 
She has written for BBC Radio 4's The Now Show, Sketchtopia and Fresh From the Fringe. She wrote and starred in a pilot based on her one-woman show Best Life with Fiction Valley (Fremantle) NL, and wrote the book for Club Mex, a coming-of-age musical comedy, co-written with John-Victor and produced by Global Musicals (Six). 
So she's pretty productive herself – but not at all annoying...
Watch Tamar Broadbent below
Tamar Broadbent Picture: Nathalie Hennis