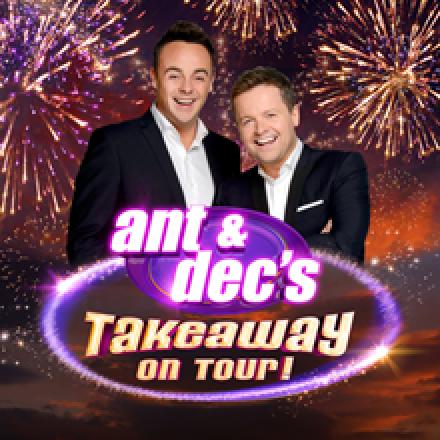 The live comedy scene is usually pretty quiet at the end of August and the start of September. Most comedians are recovering from their Edinburgh hangovers. But not Ant & Dec, who have already been busy taking a live version of the ITV Takeaway show around the UK. After shows at the O2 Arena they come to Wembley Arena tonight with special guests including Rick Astley. I've always had a soft spot for the duo who may not be natural stand-ups but do have a fabulous comic rapport. I don't know how much of their banter is scripted but it always feels very natural. It will be interesting to see if they can recreate that feeling of spontaneity on the live stage.
On Monday there is another notable but very different gig in the capital. Tig Notaro is now a legend in comedy because of her show that she did shortly after being diagnosed with breast cancer. Louis CK praised her and the recording of the gig became a best-seller. Notaro appeared at the Edinburgh Fringe last year and, while there was not much cancer material there, she was sensational, getting huge laughs out of the tiniest asides. Notaro brings to the same show to the Shepherd's Bush Empire for one night.
One plug for a comedy club gig – Alfie Brown was overlooked yet again at the Fringe this year. Maybe he is just too strong a flavour to get as consensus among awards panellists. I reviewed him here. Even when he isn't funny he is never less than interesting – find out why I'm making a fuss about him at the Hackney Attic on Thursday alongside Luke Graves and compere Joey Page.