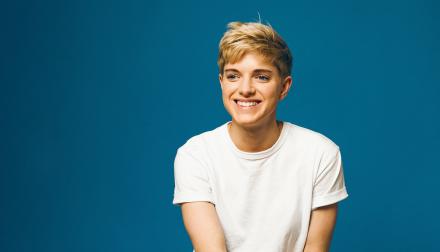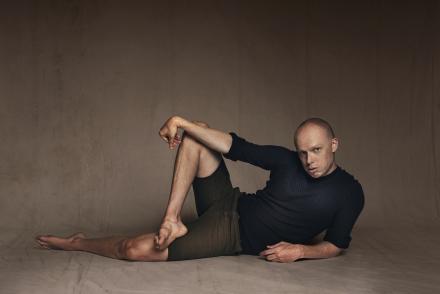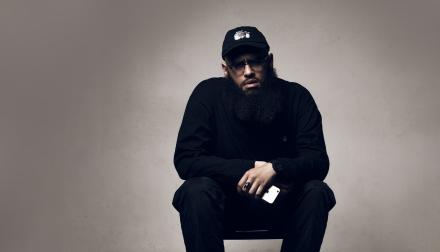 Soho Theatre has announced its reopening season featuring live theatre, live comedy and live cabaret. From Monday 17 May, the reopening live programme will include rescheduled shows from its 2020 programme alongside new and existing shows, with more to be announced. Tickets for all shows go on sale at 10am on Friday, April 30 here where you can also find dates and details of upcoming theatre and cabaret shows.
COMEDY
After a very brief return to live performances back in December 2020, Soho Theatre is proud to announce the return of live comedy on its stages from 17 May, with some new and revisiting work from Soho stables.
JEN BRISTER: UNDER PRIVILEGE
Brister has it all: a wife, kids, a house and a job she loves (sometimes) so what the hell is she moaning about? Join Jen as she takes an irreverent look at the often controversial subject of 'privilege'. Who has it? Who doesn't? And why does no one like to admit they have any?
PBJ Management presents
KAI SAMRA: UNDERLCASS
Returning with his debut hour, join award-winning stand-up comedian Kai Samra as he hilariously dissects life as a young, working class, British Asian in the 21st Century. From police stop and searches, to a complete lack of options at fancy dress parties. He reflects on personal stories of homelessness, the gentrification of the arts and the rise of right-wing politics in his home town until an interview with the former EDL leader Tommy Robinson changes his views on everything.
Blue Book Artist Management presents
RICH WILSON: DEATH BECOMES HIM
We're very sorry to announce that stand up veteran, father, bus driver, gay sauna worker and beloved 'Pudding', Rich Wilson has died; but that's only the beginning. Join "a very very funny man" (said Frank Skinner) in purgatory, where Rich will dissect his earthly behaviour to find out if he deserves to go to Heaven or Hell.
Rich Wilson's "tour de force" (Leicester Mercury) performances have earned him a win for Best International Guest at the 2016 New Zealand Comedy Awards, followed by a sell-out run in 2017 which saw him nominated for the same award again. Rich is also the host of wildly popular podcast, Insane In The Men Brain. A podcast in which Rich talks to funny and interesting people about their experiences with men's mental health. Previous guests have included; Scroobius Pip, Rob Beckett, Phil Ellis, Jen Brister, Dane Baptiste, Richard Thomas (Jerry Springer The Opera) and Simon Evans.
Individual Artist Management presents
HEIDI REGAN: NO WORRIES
In this warm up for her Radio 4 stand up series, Heidi tries to ignore the many worries she has by, as always, making very stupid jokes. After a sell out Edinburgh debut used shark films to tell her life story, then a follow up show used time travel tropes to reflect on relationships, Heidinow looks at her hopes and fears for the future in the only way she knows how... with meta, rambling jokes that forget their original point.
May 22
OLGA KOCH: RADIO 4 WARMUP - OK COMPUTER
Olga Koch sees the world differently. Not only because she's multicultural, having lived and worked in three different countries. Not just because she's bilingual, having grown up in Russia. And not just because she's an Edinburgh award-nominated comedian. Olga sees the world differently because she is also a computer scientist, for Olga, the world often breaks down into binary logic and sprawling decision trees. It's logical, it's efficient, it's cold.
But Olga knows all too well that the world isn't logical, and in 2021 things are becoming downright incoherent. So with help from her A.I. friend Algo, Olga sets out to explore an illogical world and try to make sense of it.
Building on the success of her brilliant Radio 4 stand-up special Fight, in this series Olga explores the complex areas of Nationality, Health, Beauty, and Privacy, sharing stories from her own life, blended with the unique and fascinating worldview of a person who's grown up in a technological age
May 22
JAMALI MADDIX (Work In Progress)
As seen on Taskmaster (Channel4) and Frankie Boyle's New World Order (BBC2) Jamali Maddix is back working up a new show after his last tour got cut short by the pandemic. Expect a lot of crowd work and fresh ideas as he works out new routines and jokes for the first time this year.
May 24 - 26
ROB NEWMAN'S PHILOSOPHY SHOW
In this all-new show, multi award-winning stand-up comic Rob Newman weaves together Nietzsche's sunglasses, James Bond in Toxteth, electric spiders and singing Neanderthals into a hilarious tour-de-force that offers new hopes for a changing world. Rob Newman's Philosophy Show coincides with the release of his BBC Radio 4 series.
May 24 - 29
SINDHU VEE: SANDHOG (Work in progress)
A rare chance to see Sindhu Vee perform her critically-acclaimed 2018 show Sandhog in preparation for a recording.
Expect "outspoken, frank and funny stand-up" (Evening Standard) from this Edinburgh Comedy Awards Best Newcomer nominee. 
June 1 - 4
CATHERINE BOHART: IMMACULATE (Work in progress)
A rare chance to see Catherine Bohart perform her critically-acclaimed 2018 show Immaculate in preparation for a recording.
As seen and heard on Mock The Week, The Mash Report, Roast Battle, 8 Out Of 10 Cats, The Stand-Up Sketch Show, Jon Richardson: Ultimate Worrier and The Guilty Feminist podcast.
May 24 - June 21
TIM KEY: CRIMBO BIMBO
Owing to the circumstances Key's show on Dec 19 had to be canned and rearranged and so, unfortunately, we are where we are. Dig out your Christmas jumpers and spend an afternoon drinking yourself festive. Meanwhile Key will gather up his mulled wine and Christmas poems and piece together what tinsel he has left, and his trusty producer will plod around London looking for some knackered tree to shove on stage with him. An hour of this, the atmosphere will be what it will be.
May 27
LUISA OMIELAN: HOW'S THIS WORK AGAIN?!
Hello you, it's been ages! I don't know about you, I have forgotten how to talk, let alone be social. So let's do this together shall we? A warm up run of shows to get me ready for my tour, I wanna hear all about your lockdown and I wanna tell you all about mine.
May 27 - June 5
MAE MARTIN (Work in progress)
The award-winning stand-up and BAFTA-nominated star of C4's Feel Good, Mae Martin, is back at their favourite venue for two nights of work- in-progress shows. Mae will be getting back on stage with an hour of new material, ahead of their highly anticipated tour, which takes place later this year.
May 28 & 29
MARK THOMAS: 50 THINGS ABOUT US
Mark uses his trademark style of storytelling, stand-up, subversion and really, really, well researched material to try and find out how the hell we ended up in the middle of this shit show.
50 Things About Us is a show about songs, gongs, loot, tradition, wigs, nicking, statues, art and identity. A sort of funny national edition of Who Do You Think You Are?
Mark says, "Look, I have been doing this for 34 years. I have gone from stand-up to theatre and half way back again. It's another slightly odd show, a sort of sweary, History Channel with laughs and creative mischief. If you've seen my shows before, this one is going to be a show in the vein of 100 Acts of Minor Dissent."
June 7 - 12
JESSICA FOSTEKEW: HENCH VERSION 2.0 – THE RE- REMEMBERING
Hench Version 2.0 - The re-remembering...(code for new bits tucked in, here and there). Absolute powershed and regular host of The Guilty Feminist, Jessica Fostekew explores her big strong strength. Have you ever watched a feminist try and take 'hench' as a compliment? It's like watching a snake eat but funny.
Hench was nominated for the Dave's Edinburgh Comedy Award Best Show, Best Show at the Leicester Comedy Festival and it won best show in the 2020 Chortle Awards, Jess also taking best break-through act. You've seen Jess on BBC's Live at the Apollo, QI and Richard Osman's House of Games, in BBC sitcoms Motherland and Cuckoo and BAFTA Award-winning drama Three Girls. She's also in Michael Winterbottom's feature film, Greed.
June 7 - 22
JORDAN BROOKES: I'VE GOT NOTHING 2.0
No tricks. No gimmicks. No plan. Just an hour in my company as we reach the end. Things will be over soon. We're nearly there everyone! Great work. But before we go, I'm making one last attempt to find connection in the here and now, to snuffle out any remaining joy in this rapidly crumbling world, before it's too late.
Edinburgh Comedy Award Winner 2019 Edinburgh Comedy Award nominee 2017
June 14 - 22
STAND UP WITH JANINE HAROUNI (PLEASE REMAIN SEATED)
Janine's father is a lifelong New Yorker and son of Middle-Eastern immigrants. He's also an avid Donald Trump supporter. Attempting to reconcile those things makes for one tense Sunday dinner. Catch multi award-winning newcomer Janine Harouni in her debut show about standing up for what you believe in, even if you have to do it really nicely. Winner: Laughing Horse New Act of the Year 2018 and 1/3 of award- winning sketch trio Muriel. Seen/heard on Comedy Central, Comic Relief, BBC Three, and BBC Radio Four.
June 10 - 19
NINA CONTI: IN YOUR FACE (WARM UP)
She's won a British Comedy Award, stormed Live at the Apollo, Russell Howard's Good News, Sunday Night at the Palladium, and made a BAFTA nominated film - all without moving her lips. This year, Nina Conti will create a new show each night by plucking inspiration from the audience. Strap into the mask as Nina gets in your face. With the help of Monkey and a bag of tricks, truly anything can happen in this unmissable improvised adventure of hilarious witchery.
June 17 - 26
DESIREE BURCH: UNF*CKABLE
At the intersection of sex, race and capitalism, sits a black woman who can't be f*cked.
A raw and raucous hour from a virtuoso storyteller, Desiree Burch lays out a roadmap for escaping the cycle of silence and self-loathing that comes from always being taken for a ride. From dealing with sex in the workplace, to adventures in sex work, Desiree investigates the drives women have to stop sex from becoming work.
Unf*ckable celebrates the transformation that happens when you get in the driving seat, stop getting f*cked and start getting f*£%[email protected]!cked.
June 25 & 26
SUSAN MURRAY: HOW NOT TO DIE IN A PLANE CRASH
Fasten your seat belts for a darkly hilarious and deliciously bumpy ride. How Not to Die in a Plane Crash is the antidote to boring, life-affirming, feel-good motivational comedy. Come and listen to Susan's sweet dark soul as she makes you laugh and cry at the same time with her useful death defying survival tips, all wrapped up in fantastic jokes. Come and have a listen if you think you're brave enough.
July 13 & 14