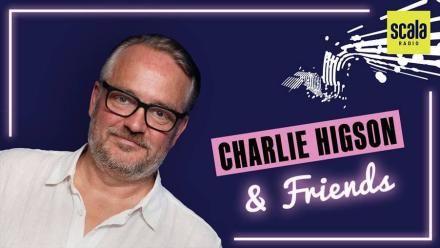 Charlie Higson, comedian and writer of the legendary The Fast Show, is releasing his first ever podcast in collaboration with Scala Radio. Following his successful return to Scala Radio, the classical music and entertainment radio station has announced that Charlie's Sunday evening series 'Charlie Higson & Friends' is set to be released as a podcast. For the new series, the writer, comedian, actor and broadcaster will be joined by different friends from the world of comedy and entertainment to discuss their own personal music journey and share some of their favourite classical pieces.
The podcast will see Charlie joined by fellow comedians Paul Whitehouse, Bob Mortimer, Arabella Weir and Vic Reeves. Each guest discusses their journey on how they discovered classical music, as they share some of their favourite pieces. The series will explore classics from the likes of Pavarotti, Mozart, Vaughan Williams, Britten, Hans Zimmer, Schubert and Beethoven to name a few.
The Fast Show star Charlie Higson is also the writer of Young Adult books including the dystopian The Enemy series and the Young Bond series. He presented a Scala Radio series in 2019, Charlie Higson's Playlists, sharing the music he likes to listen to while he's writing, from spy thrillers to fantasy novels.
The new series will be split into eight parts, featuring two episodes per guest. The first two episodes, released today (Monday, April 19), will feature Paul Whitehouse, fellow actor, writer and comedian.
Scala Radio's 'Charlie Higson & Friends'
 will be available on 
Apple
, 
Spotify
 or wherever you usually get your podcasts.