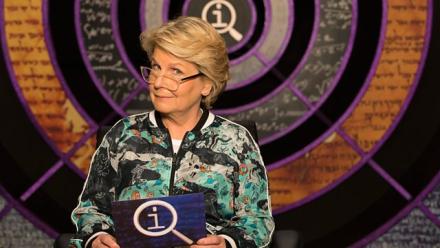 Whenever you think TV is dumbing down and you've seen too many reality TV shows featuring micro-celebs going on journeys don't forget there is always QI to keep your grey matter working. 
And this Saturday there's a bumper edition. 45 minutes of fun facts and trivia such as the little known nugget that in seventh century Ireland, "coining a nickname that sticks" was a criminal offence.
The guests tonight are wizard of the dancefloor Bill Bailey, London-based Russia-born Olga Koch, Jack Carroll, who was a runner-up on Britian's Got Talent when he was just 14.
The subjects will take in rascals and hoodlums in this XL ROGUE episode, an extended mix of an episode that aired in January.
And, of course, Sandi Toksvig will keep everyone in check, including regular panellist and unapologetica Arsenal supporter Alan Davies.
Jack Carroll launched a podcast earlier this year called Impaired along with Pete Selwood and token able bodied comic Chris Copestake. Together the trio discuss the lighter side of disability and set out to answer the questions that most able bodied people are too afraid to ask.
Carroll says of being on QI: "Being on QI was a tremendous honour and a chance to trot out some of the odd facts I'd picked up over lockdown. It was also doubly exciting as it was one of the first shows allowed to record in front of an audience during the summer, so it was nice to see people having a laugh in a physical space and not have worry about zoom lag." 
Olga Koch has a four-part primetime comedy series coming to Radio 4 entitled Olga Koch: OK Computer. 
Building on the success of her critically acclaimed Radio 4 Special Fight, Edinburgh Best Newcomer Nominee Koch will use storytelling, stand-up and interviews to take the listeners on a fascinating journey around our ever-changing world with the help of her A.I. assistant, Algo. It will air in the 6.30pm slot latr this year. 
Olga Koch commented: "Bringing OK Computer to life on Radio 4 is an absolute dream come true! I am so excited, it simply does not compute!"
QI, Saturdays, 9pm, BBC Two,
Picture: BBC