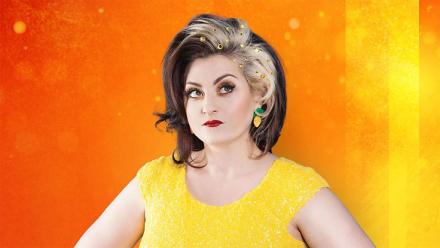 Kiri Pritchard-McLean has not been on Richard Osman's House of Games before this week, but maybe it just feels that way because she has been on so many other shows recently.
McLean has certainly been busy during lockdown, not just with TV and radio appearances but also co-running her virtual pub The Covid Arms, which was one of the first online venues and has raised a huge amount for charity over the last year.
Pritchard-McLean, often described as a Welsh comic although according to the oracle that is Wikipedia she was born in Gloucester, has also recently been seen and heard on Rhod Gilbert's Growing Pains, Frankie Boyle's New World Order, Stand Up for Llve Comedy, Comedy Game Night, Guessable, Have I Got News For You and Would I Lie To You? and this week she also appears in the BBC Two series Funny Festival Live. 
Last week Mae Martin won House of Games in a memorable tussle where Patsy Kensit joked that she was going to kill her agent for getting her on the show. Comedians have been doing consistently well on House of Games. This week's show also features the very funny, very witty, very clever and very former newsreader Glenn Moore, so the odds should be on a comic winning again.
Kiri Pritchard-McLean and Glenn Moore are up against Shaun Williamson and Mina Anwar who are not short of comedy pedigrees either. Williamson was famously in Extras with Ricky Gervais and Stephen Merchant and Anwar was in the Rowan Atkinson sitcom The Thin Blue Line.
Richard Osman's House of Games, Monday, March 8 - Friday, March 12, 6pm, BBC Two. 
Pictured: 

Kiri Pritchard-McLean