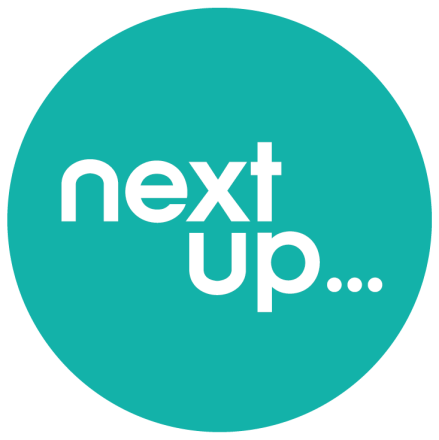 Sarah Henley, co-founder of comedy streaming platform NextUp Comedy, has been awarded the prestigious 'Women In Innovation' award as part of the Women In Innovation Programme.
The award will be announced on International Women's Day on 8th March 2021 as part of the ​International Women's Day: Women Innovate e​ vent. The Women in Innovation programme supports women to embrace innovation, expand, and continue to grow and develop their own diverse teams.
The one day online conference is free to attend and is jam-packed with workshops, inspirational speakers and groundbreaking ideas.
This event aims to highlight the many inspirational female role models working within the UK, support the next generation of female innovators through workshops and expert advice sessions, and strengthen the UK as a world leader in innovation and gender inclusion.
As part of the event, Sarah will be taking part in a panel on the
'economic and social value of female founders in a post pandemic world' a​ longside Sonya Barlow, CEO of the LMF Network, ​Priya Guha, Venture Partner at Merian Ventures and Eszter Czibor, Principal Researcher at Nesta's Innovation Growth Lab.
At the time of going to press over 2000 attendees are registered and the panel will be broadcast live on YouTube and recorded and shared after the event. Please find further details about the event at ​this link.
Sarah says ​'It's a real honour to be recognised and to receive the Women In Innovation Award. Both tech and comedy are traditionally very male dominated sectors and it is at the core of what we do here at NextUp to try and tackle this problem head on, alongside pivoting our business as a result of the impact the pandemic has had on the live events industry. I am really looking
forward to taking part in the panel as part of the International Women's Day celebrations and attending some of the other events going on throughout the day; fingers crossed 2022 we can celebrate in person!'
NextUp will be using the Innovate Grant to 'digitise' six UK comedy venues, allowing them to stream their live comedy events to an online audience. This will allow the venues to future proof their live events against future lockdowns, and simultaneously broaden the accessibility of live comedy, allowing people previously unable to attend shows in person to watch the gigs online.
●  NextUp is a worldwide subscription video-on-demand platform specialising in stand-up specials. As well as familiar household names, there are also acclaimed rising stars and circuit legends to discover.

●  NextUp members have access to recording tickets and exclusive discounts whilst comedians are supported through a 50/50 revenue share model.

●  NextUp seeks to bring a diverse range of comedians, with comedy to suit all tastes, to a wider audience by providing platforms for them to showcase their work to comedy fans without the restrictions of show dates, locations, ticket availability or cost.

●  Since COVID-19, NextUp set-up a Just Giving campaign which has raised £120,000 for comedians and has been live streaming its virtual venue – 'NextUp Now' - five nights a