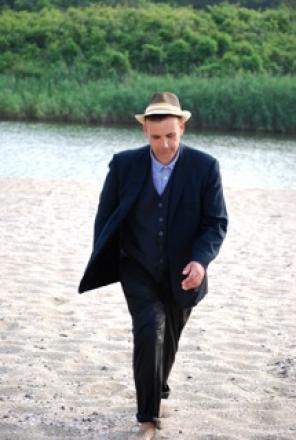 Following sell-out shows across the UK in 2013 and earlier this year, Robert Newman's New Theory of Evolution is back for more dates this autumn. The latest leg starts on the September 13 in Halifax and ends on December 4 in Maidenhead. 
The acclaimed show is an exploration of the exciting new discoveries over the last decade in the field of evolutionary biology and an attack on Selfish Gene theory, arguing that Darwinism is a much richer thing than Dawkinism, and that Dawkins is totally un-Darwinian. 
This is Newman's first full length touring show since 2005's History of Oil, which has also been screened in cinemas worldwide from Tokyo to Texas, Vancouver to Venice. 
Newman's new theory of evolution is summed up in the phrase 'survival of the misfits'. In the show he argues that all species originate from misfits pushed to the edges of ecological tolerance in tiny populations.  The wide-ranging show takes in red harvester ants, Laurel & Hardy's hand pump railway trolley, mirror neurons, the 1975 Sex Discrimination Act, Prince Kropotkin's jailbreak, antelope squirrels and the Court Jester Hypothesis. 
For full tour dates click here.