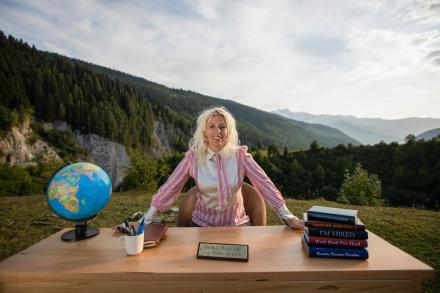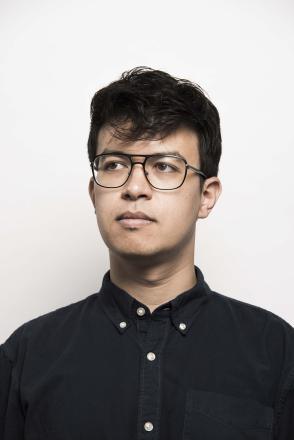 Sara Pascoe and Phil Wang are the guests on tonght's editon of The Last Leg.
Regular hosts Adam Hills, Josh Widdicombe and Alex Brooker will eb chatting to them and also reporting back on the work of recruits of Adam Hills' Mental Health Army, whose task for this week was to do something creative in their front window to cheer up their neighbours.There is still a little bit of time to take photos and send to the @thelastleg susing the hashtag #AdsArmy.
Josh Widdicombe can also be heard alongside Rob Beckett on the podcast Lockdown Parenting Hell and has just been named as one of the comedians offering romance tips on the Sky show Dating No Filter, coming to Sky One and TV streaming service NOW TV from 25th February.
Sara Pascoe (pictured) has recently been seen in the three-part travel show Last Woman on Earth which is now available on iPlayer. Pascoe is married to Australian comedian Steen Raskopoulos. In our house we call them Pascoe and Rasko. They got married before lockdown and he appeared in her recent BBC sitcom Out Of Her Mind as her brother. Steen Raskopoulous also appeared alongside Katherine Ryan in her netflix series The Duchess as Ryan's boyfriend. 
Phil Wang (pictured) has an online gig coming up on February 6. Details here.
The Last Leg, Fridays, Channel 4, 10pm.
Sara Pascoe picture: BBC