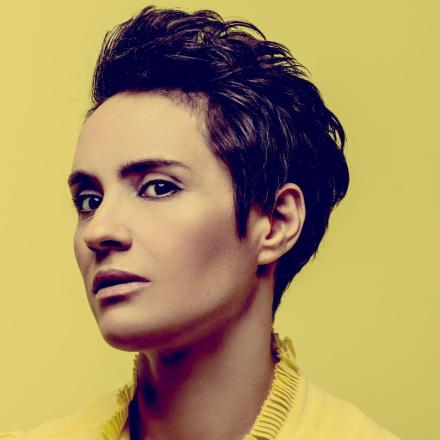 In celebration of National Inclusion Week,  advertising agency Ogilvy curates its first-ever stand-up comedy night. 
#FunnyNotFunny will take place on Zoom at 6pm today (30 September), featuring five outstanding comedians to laugh in the face of exclusion. It will tackle so-called 'awkward' topics, de-stigmatise key issues and celebrate everyday inclusion with laughter.
Ogilvy chose comedy because comedians have always been trailblazers in using humour to ease tension and de-stigmatise issues, but at the same time leave us with something to think about - because we all know the root causes of the issues that divide us are often no laughing matter.  
Each comedian has been cherry picked by Ogilvy and Mam Sham to represent each of its five internal inclusion networks: Equals, Proud, Roots, ReWired and Parents & Carers. 
BBC New Comedy Award nominee Esther Manito will host the evening's LOLs as well as represent Ogilvy Equals with her own unique brand of Essex Arab comedy. Be prepared for Manito to challenge every single preconception of what that means and have your ribs cracking on the subject of gender stereotypes.
Ogilvy Proud is embodied by comedian Jordan Gray, the creator and co-star of Comedy Central UK's record-breaking "Transaction". Gray is perhaps best known for being The Voice UK's first-ever transgender contestant in 2016, where she was a semi-finalist. 
Ogilvy Roots, the agency's ground-breaking network which champions greater cultural and ethnic diversity has the unmissable Sukh Ojla as its comedian of choice. 
The agency's most recently formed network which is dedicated to diverse minds, ReWired, has the anarchic wit of Russell Hicks.
The final act and mum of six-year-old twin boys, Jen Brister, is a critically acclaimed stand-up, writer and actor who has been called "outrageously funny" by Metro and appeared alongside greats on BBC's Live at the Apollo. South Londoner Brister will be representing Ogilvy Parents & Carers and expect a mention in her set about her own overbearing Spanish mother. 
Helen Matthews, Chief People Officer, Ogilvy says, "I'm extremely glad to see our networks coming together to host something that is inclusive and creates a platform to have these much-needed conversations. The network members are so passionate about change, and I'm glad to see them influencing the industry and beyond with these initiatives." 
Sarah Duggan, Creative, Ogilvy and Vice Chair, Ogilvy Equals added; "Comedians have always been trailblazers in making those big 'awkward' topics a little less awkward. They're the pros at easing tension and de-stigmatising issues, but at the same time leaving us with something to think about - because we all know the root causes of these issues are often no laughing matter. By giving the spotlight to comedians that align with our inclusion networks we have five truly authentic voices to open up difficult subjects and empower more people to talk about them." 
Mam Sham, commented; "We're so excited to be back and to help curate such a brilliant line-up of some of our favourite faces in the comedy circuit. The ethos of Mam Sham is to celebrate all talent, which is actually incredibly easy to do as there is an abundance of it, so it's great to have organisations embrace this with us and transfer this above and beyond." 
The event will be streamed live from 6pm to 7.30pm on Wednesday, September 30th. Virtual seats can be reserved here.