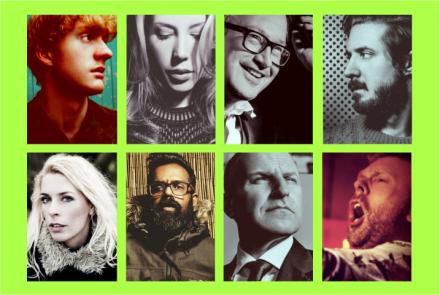 I wrote recently about how sometimes it can be a frustrating for people who see a lot of comedy to hear the same comedians – however brilliant – do the same material every time you see them. This Monday's all-star, must-see gig at the Duchess Theatre seems to have come up with the answer.
If I was putting together my comedy dream team I should imagine I would pick most of the line-up of James Acaster, Katherine Ryan, Robin Ince, Sara Pascoe, Simon Evans, Romesh Ranganathan and Michael Legge. But one of the things that makes this gig – the first of a planned series – different is that they will not be doing their usual material.
Instead they will be discussing what it is actually like to be a comedian. We are promised anecdotes, gossip, a peak behind the curtain of stand-up. Secrets will be revealed about what it is like to bare your soul in front of a group of strangers. We are told that it could get quite bitchy.
And that's not quite all. Arthur Darvill – not a standup, but apparently an actor who will be well-known to fans of Broadchurch and something called Dr Who, will be appearing in a short play entitled Pointless Anger, Righteous Ire. This, I've been informed, is a lost Samuel Beckett work, but the title will also be familiar to comedy fans as the title of a Robin Ince and Michael Legge show 
All the photographs you can see on this page are by celebrated photographer and very occasional stand-up Idil Sukan. This Comedian Live is part of a multi-faceted documentary project including Idil's debut retrospective exhibition, This Comedian, showing at the Embassy Tea Gallery, Southwark, 19 February - 2 March. Free entry. Details here. 
You will have to miss Broadchurch for the gig, but it sounds well worth it.
This Comedian – Live is at the Duchess Theatre, London on Monday, January 26. Tickets here.